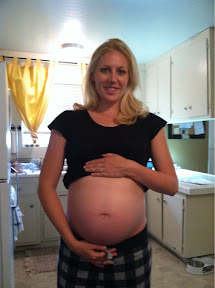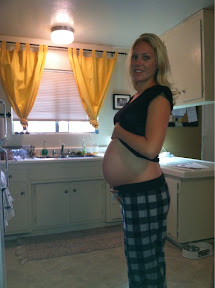 - Posted using BlogPress from my iPhone
Well, I'm just going to assume that my easy pregnancy days are over. I was hoping to at least get to 36 weeks before I started feeling this run down, achy and emotional, but my body has other plans. My nights of 10 hours of undisturbed sleep are now over and I'm feeling the fatigue set in. To some extent I should be grateful for my body preparing me for the sleepless nights to come, but man, I'm getting a reality check this week. My Braxton hicks are still increasing gradually with strength and frequency and the low back pain has kicked in, but with all of these struggles, I have a constant reminder of why I'm doing this jabbing me in the ribs which seems to keep me afloat. Jerid has also been more than supportive and understanding with me. I couldn't do this without him and I'm grateful everyday for the strength he gives me.
On a more positive note, my little monkey is more active than ever and Jerid and I feel as though we're already getting to know him with each kick and movement. Jerid loves to follow his little feet all around my belly and it brings a smile my to face thinking of the years to come of Jerid getting to play and laugh with his little boy. We have so much to look forward to!
6 weeks to go!